Sponsorkliks weekbrief 4
Klik op een logo om direct naar een winke
l te gaan, commissies komen ten goede aan Loopgroepkloosterveen
Beste Bezoeker,
SALE bij Superdry met korting tot 50%!
De actie eindigt binnenkort dus wees er snel bij
Koop bij Coolblue vóór 9 september een nieuwe koelkast, vriezer, magnetron of oven van Inventum met 20% korting!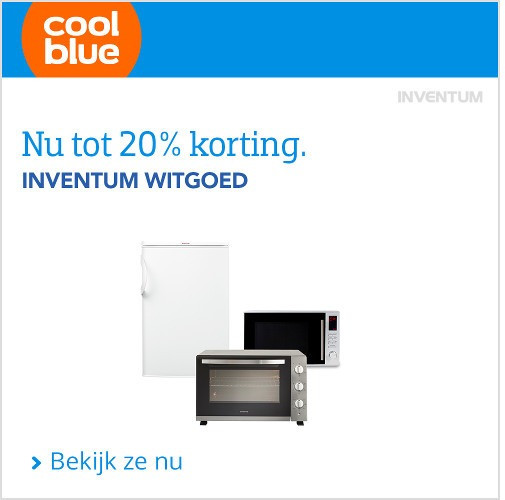 Zuidwest-Engeland - van Bath tot Land's End

Bezoek de iconische wegwijzer aan Land's End en geniet van spectaculaire uitzichten

Het zuidwesten van Engeland heeft nog steeds wilde, ongerepte plekken en deze route combineert deze met enkele van de meer populaire strandbestemmingen.

Begin je reis in Bath en trakteer jezelf op een duik in het mineraalrijke water bij The Gainsborough Bath Spa. Rij vervolgens ongeveer anderhalf uur naar de stad Taunton in Somerset. Neem vanaf hier de A3087 en de A358 door mooie dorpen met rieten daken, ga dan door het ruige, afgelegen Exmoor National Park op de B3224 en plan een lunch bij de pub in het dorp Winsford om vervolgens bij de badplaats Woolacombe en èèn van de beste stranden van het VK aan te komen.

Na een verblijf in het Woolacombe Bay Hotel aan de kust, rijd je in ongeveer twee uur op de A39 naar het vissersdorp Padstow in Cornwall. Probeer hier enkele van de beroemde zeevruchten van de stad en rij dan nog anderhalf uur over de A30 naar Land's End om de iconische wegwijzer en spectaculaire uitzichten te zien.

Na een drukke dag is de 30 kilometer lange rit naar het kustoord van de kunstenaar, St Ives, de moeite waard wanneer je in het Boskerris Hotel verblijft, waar je op het terras kunt genieten van een welverdiend drankje.

Scotland - North Coast 500

Stop op deze route bij het uitkijkpunt Bealach na Ba op het schiereiland Applecross

Deze bekende 516-mijlsroute gaat langs 6 Schotse regio's en laat je de vredige Noord-Hooglanden ontdekken. Je zult verlaten stranden, torenhoge bergen, wilde heidevelden en fonkelende meren aantreffen, evenals tal van plekken om te ontspannen. Trek er minimaal vijf dagen voor uit om comfortabel de hele route te rijden.

Begin in de stad Inverness en neem de kustweg A9 en vervolgens de A99 in noordelijke richting naar het dorp John O'Groats. Reserveer wat tijd om te stoppen bij stranden voor een picknick of om zeehonden te spotten, en geniet van het dramatische landschap onderweg.

Vanaf hier ga je naar het westen langs de afgelegen noordkust van Schotland, stop je bij het kasteel van Mey en plan je een overnachting aan de westkust in de stad Lochinver. De route gaat vervolgens verder naar het zuiden naar het dorp Applecross, dat op het gelijknamige schiereiland staat, voordat je landinwaarts terug keert terug naar Inverness.

Wales - Black Mountain Pass

Geniet van een spannende rit op de Black Mountain Pass

Deze 32 kilometer lange route in het westen van het Brecon Beacons National Park is misschien een korte rit, maar wel een spannende.

De Black Mountain Pass (A4069) werd beroemd toen deze verscheen in het Britse tv-programma Top Gear en de haarspeldbochten en prachtige uitzichten trekken motorliefhebbers van over de hele wereld aan. Op het hoogste punt bereikt het bijna 500 meter, dus neem de tijd om foto's te maken en te beslissen op welke manier je de route aan gaat pakken - het uitzicht op de Tywi-vallei gaat op zijn best van zuid naar noord, maar veel chauffeurs pakken de route van de andere richting.

Blijf daarna in Llandovery en beleef uw herinneringen opnieuw.

Noord-Ierland - Causeway Coastal Route

Magische bezienswaardigheden op de kustroute van Causeway zijn Giant's Causeway en The Dark Hedges

Van de hoofdstad Belfast tot de tweede stad van Noord-Ierland, Derry-Londonderry, deze route langs de Atlantische kust is 246 kilometer lang, dus trek er minimaal vier dagen voor uit om het volledig te waarderen. Onderweg passeer je imposante kastelen, pittoreske zandstranden, buitenaardse natuur-

verschijnselen en dramatische smaragdgroene kliffen.

Liefhebbers van Game of Thrones moeten beginnen met naar Cushendun te gaan vanuit Belfast, iets meer dan een uur rijden. Kijk hier naar Cushendun Caves, die je zult herkennen van de scène van de serie wanneer Melisandre haar schaduwgeest baart, voordat je het binnenland in gaat naar The Dark Hedges, die in seizoen twee als de King's Road werd gebruikt.

Geniet van een overnachting met uitzicht op de Atlantische Oceaan in Stella Maris Country House Hotel in Ballycastle, waar je de volgende dag een aantal grote attracties kunt verkennen. Een absolute must see is de Carrick-a-Rede-touwbrug, op ongeveer 10 minuten rijden en de magische Giant's Causeway, ongeveer 15 minuten verder.

Plan vanaf hier een verblijf in Bushmills en geniet van een proeverij in de Old Bushmills-distilleerderij. Het is dan ongeveer een uur naar Derry-Londonderry, een historische ommuurde stad.

Lake District - Kendal to Keswick on the A591

Deze onvergetelijke rit loopt langs Lake Windermere

Van de A591 van Kendal naar Keswick is bewezen dat dit de beste rijroute van het VK is. Het kronkelende traject duurt ongeveer een uur om end-to-end te rijden - hoewel het door enkele van de populairste steden en dorpen van The Lake District gaat, waaronder Windermere, Grasmere en Ambleside, die enkele van de meest romantische plekken van het VK zijn.

Meren zoals Windermere en Thirlmere, mooie dorpjes en smaragdgroen landschap aan beide kanten, het is een onvergetelijke reis.

Ga jij binnenkort boeken (bijvoorbeeld je

w

intersport

vakantie

accommodatie

) vergeet dan niet om bij de volgende aanbieders te kijken:

Booking.com

,

Expedia.com

,

rentalcars.com

Booking.com gebruikt GEEN cookies*. Na klikken dien je dus in dezelfde sessie te boeken. Als je later een boeking wilt afmaken, check dan of aid=347392 in het internetadres is opgenomen. Indien het er niet staat, ga dan eerst naar SponsorKliks en klik opnieuw.

* shops werken met zogenaamde cookies die vaak 30 dagen gelden, jouw klik wordt dus onthouden. Dat betekent dat als je binnen 30 dagen na deze klik terugkeert op de site en een boeking doet, de commissie ten goede komt aan [club]. Zelfs als je vergeten bent om via de SponsorKlikspagina van [club] te gaan. Indien je later echter via een andere website op een link naar de shop klikt kan het zijn dat de commissie naar de andere website gaat of moet worden gedeeld.
SponsorKliks B.V., Nieuwe Gracht 55, 2011 ND, Haarlem, Netherlands
U kunt zich hier

afmelden

voor deze nieuwsbrief.